Hello everyone! We have great news for our Australian players - RimWorld is once again available for purchase on Steam in Australia. This means Australians have access to the RimWorld Steam store page and can gift and receive Steam keys for the game. (It also means you can read this news update. 😉) Everything should be back to normal!

For …
Hello everyone!

It's Tia - I'm back with update 1.3.3326 which brings full support for RimWorld on Steam Deck!

Before I get into the update, I wanted to share that our developer who was living in Ukraine is now safe in Germany. He's staying with one of our former team members and we're doing what we can to help him …
Hi everyone, it's Tia. We've released our Steam Deck update 1.3.3300 as a beta branch on Steam.
This update has full support for Steam Deck!

However, for that to work it has to use a new version of the Steamworks API, which will break mods that access Steamworks.

If you're working on a mod that accesses Steamworks, please prepare to …
EDIT:
As of April 20,
RimWorld is back on Steam in Australia!
Hello everyone,
Unfortunately, we've just been informed that RimWorld has just been made unavailable for new purchases by Australian customers on Steam.
This does not seem to affect existing owners - it only prevents new purchases. Anyone who already owns the game is still be able to play, …
Hey everyone, it's time for another update!

This update fixes a variety of bugs and includes a number of changes that should make the ideoligions system less restrictive and more flexible.

Key among those is a new way to play with Ideology content active, but without actually running the ideology system. The ideology system is great for players who want …
Hey everyone, just a quick note about the Steam Deck release and RimWorld.

RimWorld works on Steam Deck as it is now, but there are a number of UI issues and some general jankiness we intend to solve with an update.

Our developer who was working on this lives in Ukraine. After delays getting the Deck to him, the current …
Hey everyone - here's a new update for RimWorld for all of you!

This wide-ranging update makes a variety of improvements - see the full changelog below.

One critical adjustment is in the proportion of different raid strategies. Previously, mechanoids were using breach raids far too often. I've been seeing feedback about this for a while, so in previous updates …
Factory Town
is Now Available on Steam!
Process raw materials, automate production, and optimize transport systems to sell goods and grow a quaint village into a machine-powered city.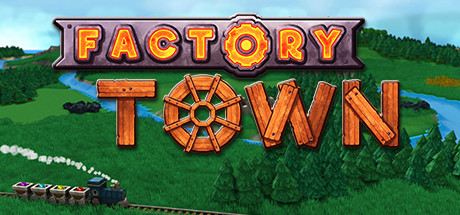 Ruined King: A League of Legends Story™
is Now Available on Steam!
Rise Against Ruin - Unite a party of League of Legends Champions, explore Bilgewater and set sail for the Shadow Isles to uncover the secrets of the deadly Black Mist in this immersive turn-based RPG.
Hello everyone! I'm happy to announce a new update for RimWorld and all expansions.

The biosculpters got a focused redesign. Colonists can now automatically do their own age reversal, and initiating a biosculpting cycle takes 1 step instead of 3. There's also less incentive to do weird things like deconstruct and reconstruct the biosculpter. Overall the micromanagement burden should be …
EDIT 3: The build is now live for everyone. Thanks to the mod authors of Doors Expanded for updating quickly!

Hey everyone! RimWorld update 1.3.3117 is now out. This one comes with a long list of new stuff and improvements. Full changelist is below.

Multi-ideo viability: One key thing I wanted to do with this update was make it more …
Hello RimWorld players! I've just released RimWorld version 1.3.3101. This one comes with a long list of new stuff and improvements for the base game and both expansions. Full changelog is below.

Fluid ideoligions: The big feature in this update is fluid ideoligions.

You can start the game in a new mode where you define a simple, minimal ideoligion to …
Hey everyone! I've just released version 1.3.3087 of RimWorld with a variety of improvements for the base game and both expansions. Full changelog is below.

The main visible feature in this update is tree replanting. You can extract a tree and move it around as an item. You can then replant it where you like. It'll die after 7 days …
Hey everyone! Today's update adds a new ideoligion setup screen with a variety of preset patterns for ideoligion generation. The idea is to avoid overwhelming the player with details if they just want to play.

We also added the ability to play the game with an ideology matching classic RimWorld. This is a good idea for the player's first few …